That's right. The one, the only, legendary MAD PROFESSOR will make his first-ever appearance in our fair city.

One of the few responsible for the creation of DUB music, he will be performing LIVE on his own 24-channel mixing board, with the infamous Susan Cadogan on vocals. This is true DUB/Reggae at its finest.

A rare treat, and a blessing to all. Get your tickets early.. This one is NOT to be missed.



MAD PROFESSOR
www.myspace.com/madprofessordub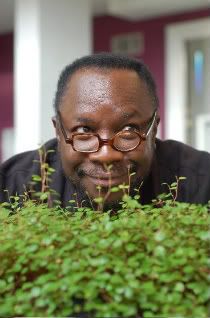 When Mad Professor (Neil Fraser) started his 4 track studio in the front room of his home in 1980, he couldn't have known that his passion would explode into a two hundred plus record label (Ariwa Records). Referred m to by Melody Maker in London as " the biggest black owned studio complex in Britain".

Indeed, Ariwa Sounds now boasts and impressive 24 track studio with a superb track record of producing such artists as Sade, The Beastie Boys, Massive Attack, The Orb, Lee ' Scratch' Perry, Macka B., Twinkle Brothers, JC Lodge, and U Royjust to name a few. Most recently, Mad Professor has been busy mixing and producing tracks for The Boom, Depeche Mode, Jamiroqui, Rancid, KLF, and Perry Farrel (Jane's Addiction).

Born in Guyana, South America, Neil Fraser was nicknamed Mad Professor by school friends because of his interest in electronics. It was this same interest that help him to start his own recording studio, by first building his own mixer, echo and effects machines. It is no surprise that this interest coupled with his love for Motown, Philadelphia, Treasure Island and music of all types have propelled him into the artist that he is today.

As United Kingdoms most formidable reggae producer and dub mix master, Mad Professor's genius lies in his ability to use computers and modern techniques, to produce dub tracks that sound and feel like roots and culture.

Always an innovator in an ever growing genre. Mad Professor continues to blow away audiences worldwide, with his live dub performances. Creating, mixing, and captivating the audience while his DJ's and singers perform on stage. Mad Professor has become what NOW Magazine in Toronto Canada calls "The high tech leading light in reggae-dub innovation. "

Through the nineties Mad Professor gained momentum globally. Touring South America, North America, Japan, Africa, and Europe, including Moscow's first dub show playing to an audience of 6,000. On top of a heavy touring schedule Mad Professor has and continues to work various major labels such as Sony Music, EMI, Arista, Warner Brothers, Capital Record, and Virgin Records. The Ariwa Sound Studio with it's unique and easily identifiable by the professor's Dubtronic, electronica mixes fuses in with base and drum sound.



w/ special guests


DJ UNIVERSAL (dub/reggae)
BIG BASHA (dubstep)

THURSDAY OCT 23
@SOUNDLAB
110 pearl St. Buffalo NY
Doors/Show 930pm . 18+

GET YOUR TICKETS IT WILL PROBABLY SELL OUT
WWW.TICKETWEB.COM

Brought to you by



WWW.MYSPACE.COM/MNMPRESENTS